After changing
the look of my blog
into: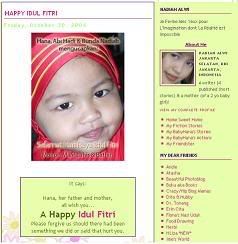 and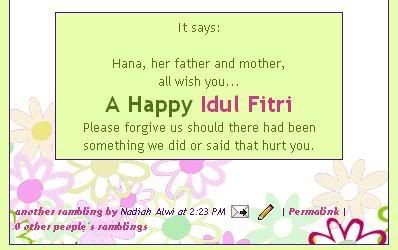 and being happy about it, yesterday, I had to face the fact that it couldn't last long. Suddenly,
the look became a mess
and
I got frustated
!
So, now, I change it again.
The previous one was designed by
V4NY
. Thanks, V4NY, it made my blog looked fabulous.
Now, I got the the design from
Ms. Zoot
. Thanks, Miss, for designing something with green and pink, my favorite colors.
But, I don't know why the banner and footer still aren't showing up. I'll deal with them some other time.
BTW, I might be off the line for quite some time...I'm taking office leaves for Idul Fitri. That means I don't have any internet connections unless I go to the cyber cafe not far from my house. If I've got time, I promise to be online. I'd like to share with you my Idul Fitri experience.
Alora...ciao!